SHH Featured in Barbershop Harmony Society Everyone in Harmony Stories - Somerset Hills Harmony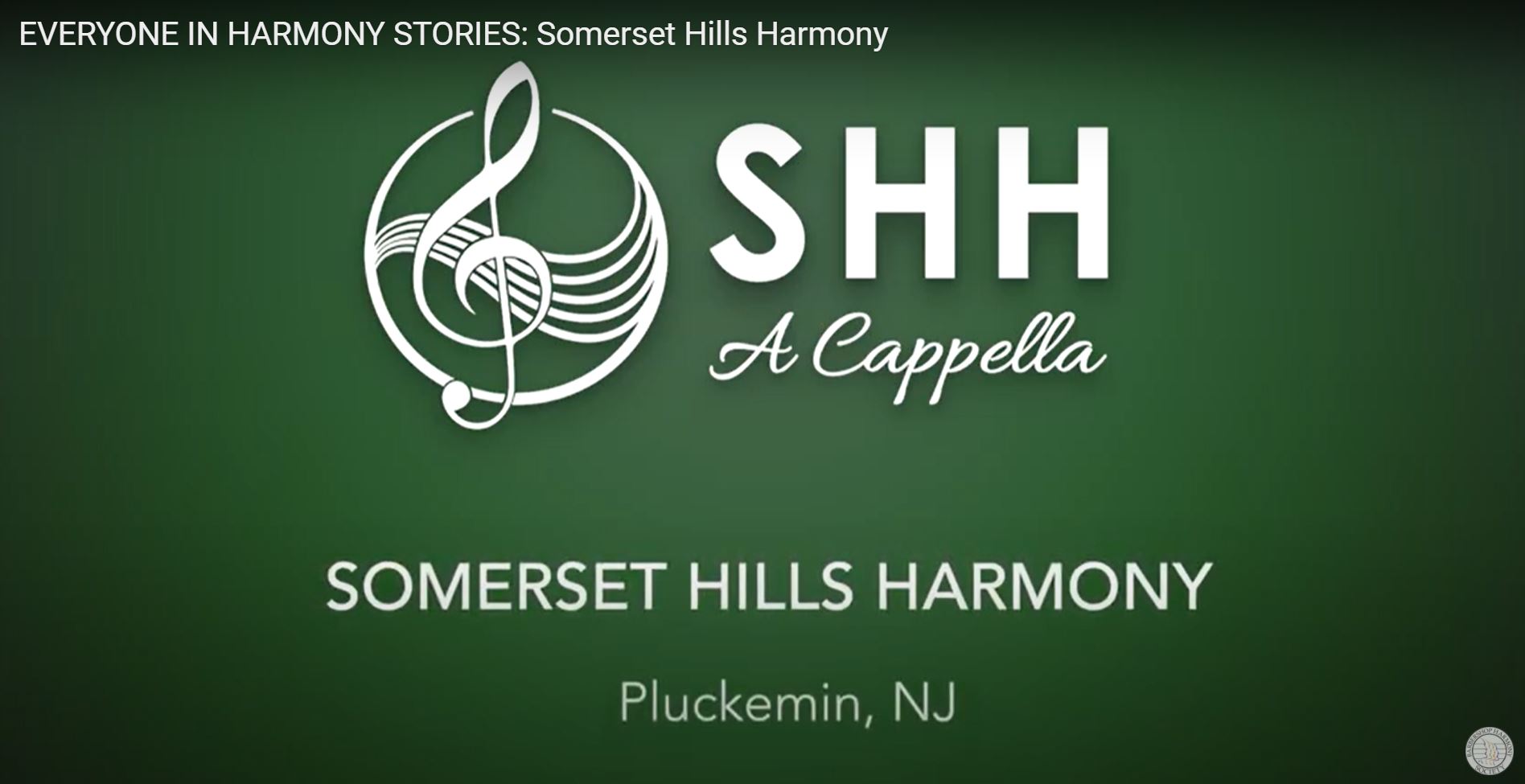 | | |
| --- | --- |
| Type of post: | Choral A Cappella news item |
| Sub-type: | No sub-type |
| Posted By: | Christian Hunter |
| Status: | Current |
| Date Posted: | Wed, Nov 25 2020 |
Just before the world shuttered in response to a global pandemic, the barbershop world was noticing this little, but growing, chorus in the shadows of New York City. The Barbershop Harmony Society chose Somerset Hills Harmony to be featured in their "Everyone In Harmony Stories" series. The set of videos were produced to showcase groups that had embraced the BHS's vision of radical inclusion, and SHH certainly fit the bill. SHH was featured at the end of May 2020, a time when many choruses were losing hope about singing during the pandemic. Soon after the video was aired SHH launched a viral initiative to get fellow choruses singing using the drive-in rehearsal approach. In doing so SHH embodied the spirit of "Everyone in Harmony"..

As we give thanks in the US, SHH gives thanks to the BHS for the incredible feature, and gives thanks to its leaders and member family for pressing the choral arts forward even when times seem bleak.

Harmony, in its purest form, means "the combination of simutaneously sounded musical notes to produce chords and chord progressions having a pleasing effect". "Harmony" means so much more to SHH - it is the deeply rooted connection between humans to make something beautiful occur regardless of the world around them. Somerset Hills Harmony looks forward to building more and more connections as it finds new audiences, singers and ventures in the years to come.