Somerset Hills Harmony Releases Updated Christmas Hymn Collection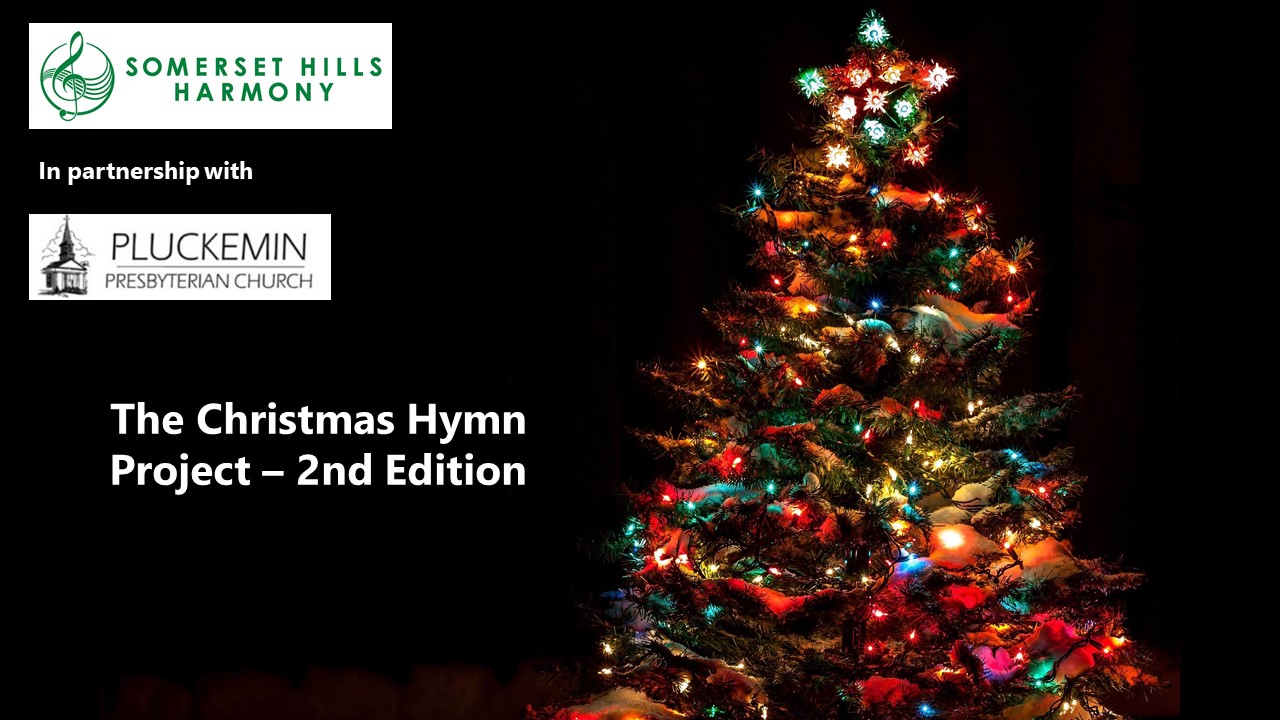 | | |
| --- | --- |
| Type of post: | Choral A Cappella news item |
| Sub-type: | No sub-type |
| Posted By: | Don Staffin |
| Status: | Current |
| Date Posted: | Tue, Dec 21 2021 |
As 2021 draws to a close, we are facing a holiday season of uncertainty that bears some similarity to 2020. For anyone who finds themselves apart from their family, unable to go to Christmas Services, or just needs to hear some classic Christmas music, Somerset Hills Harmony has re-released our Christmas Hymn Project. This is a collection of 10 beloved traditional hymns, plus a 2021 Bonus Track to remind us of old friends. It was produced in partnership with Pluckemin Presbyterian Church. All of the music is set to beautiful lyric visuals so you can sing along.

Wishing you a happy and peaceful holiday season from Somerset Hills Harmony

Note - the song videos can be viewed individually on our YouTube channel.